"I Love the Super Powder" - Ploy, Thai Superstar
An annual trip to Niseko is becoming routine for Ploy, one of Thailand's most famous model/actresses.
We caught up when she was here last month. 
Experience Niseko: Welcome back to Niseko, how many years in a row is this now? 
Ploy: Thank you! This is my third year in a row, I can't stay away! I'm definitely a 'snow person' now. 
EN: How does Niseko compare to other ski resorts you've been?
P: Niseko is my favourite. I love the atmosphere and the culture of the Japanese people. And I've never seen as much snow anywhere else as I have here!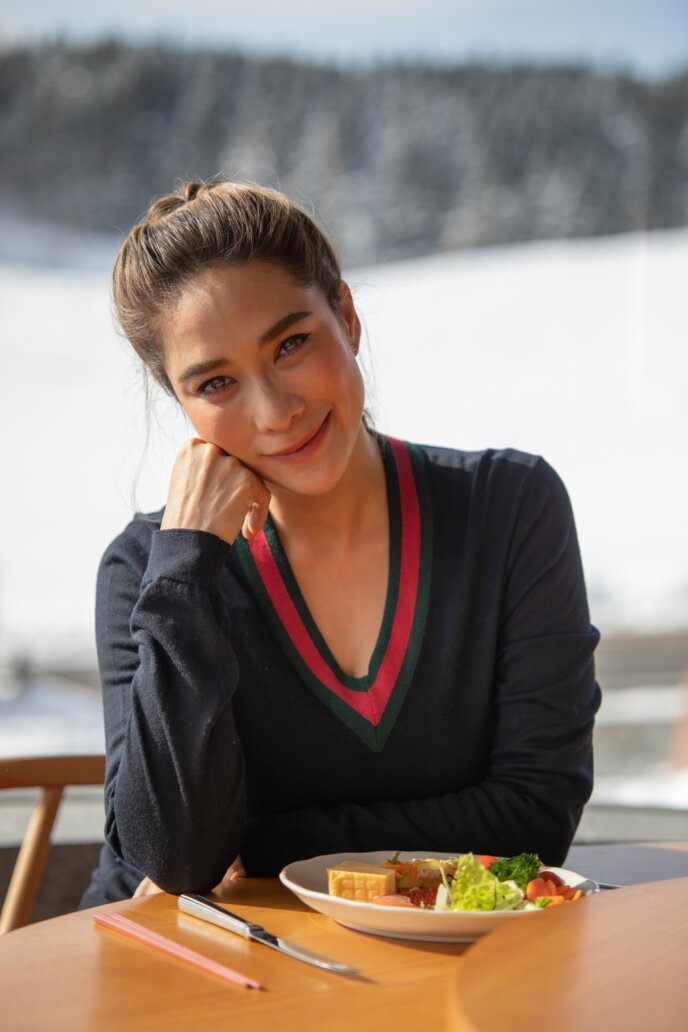 EN: What else makes it so special for you? 
P: Being able to easily communicate with people here in English makes it really easy for me. And the food of course. It's not just the food in the restaurants either, the supermarkets too are stocked with the highest quality food! 
EN: You must be an expert snowboarded by now!?
P: Haha, I'm getting better but I'm still no expert. This is the best place to progress though, I love the super powder!

EN: Where did you stay?
P: I was at Skye Niseko this time which was amazing. The view of Mt Yotei in the morning is unforgettable and the surroundings are beautiful. Being right next to the ski slope yet also close to restaurants and convenience stores is great too. 
EN: Did you do any cool things off the snow?
P: I had my first ever 'float' experience at Ryko Spa and I loved it. You can set the lights and music in the tank however you like them, and the salt water made my skin feel really soft. Technology! 
EN: Any tips for friends, family or fans travelling to Niseko?
P: Stay at Skye Niseko! Great service, a great restaurant, great location. What more could you ask for!?
-- 
Ploy isn't the only Thai megastar to fall in love with Niseko.