Niseko Locals Welcome The New Snowfall
Excitement is building with another solid 24 hours of snowfall turning Hirafu-Niseko and Mt Annupuri into a snow-lovers paradise.
Niseko locals and visitors alike have welcomed the newest and greatest snowfall yet to hit Niseko-Hirafu at the weekend and over the past 24 hours. With around 8cm of snowfall recorded yesterday and 11cm on Saturday, Hirafu village, including roads, powerlines and cars are now covered in a blanket of snow.
With more and more snowfall, Mount Annupuri mountain runs are really starting to take shape with some Niseko locals taking full taking advantage of the new runs, getting out their snowboards and testing out the powder. Even dogs were out and about exploring the new winter wonderland with their masters too!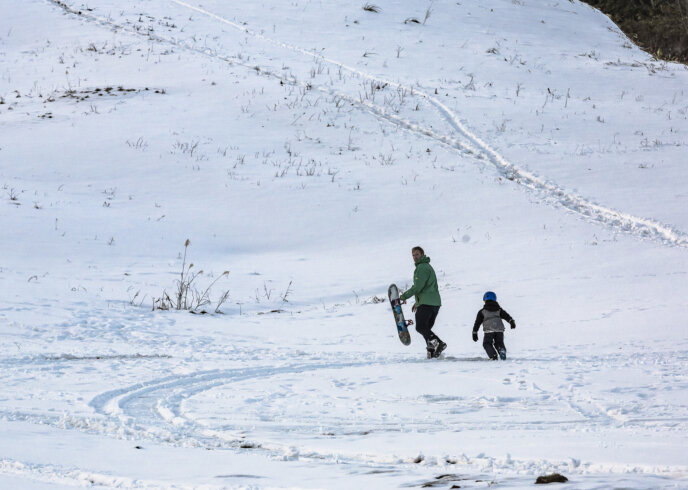 With now less than two weeks until the scheduled opening of the ski lifts in Niseko on November 23, the excitement is building for both locals and holiday-makers alike, as they get ready to make their way to Niseko for the 2016/17 winter season.
With this solid snowfall, the countdown is now on until the opening of Niseko's ski resorts. Here are the opening dates for the four resorts of Niseko United, posted on Niseko United site:
Niseko Annupuri: November 23, 2016 (Wed) - May 7, 2017 (Sun)
Niseko Village: December 1, 2016 (Tue) - April 2, 2017 (Sun)
Niseko Grand HIRAFU: November 23, 2016 (Wed) - May 7, 2017 (Sun)
Niseko HANAZONO: December 3, 2016 (Sat) - April 2, 2017 (Sun)