Hatsumoude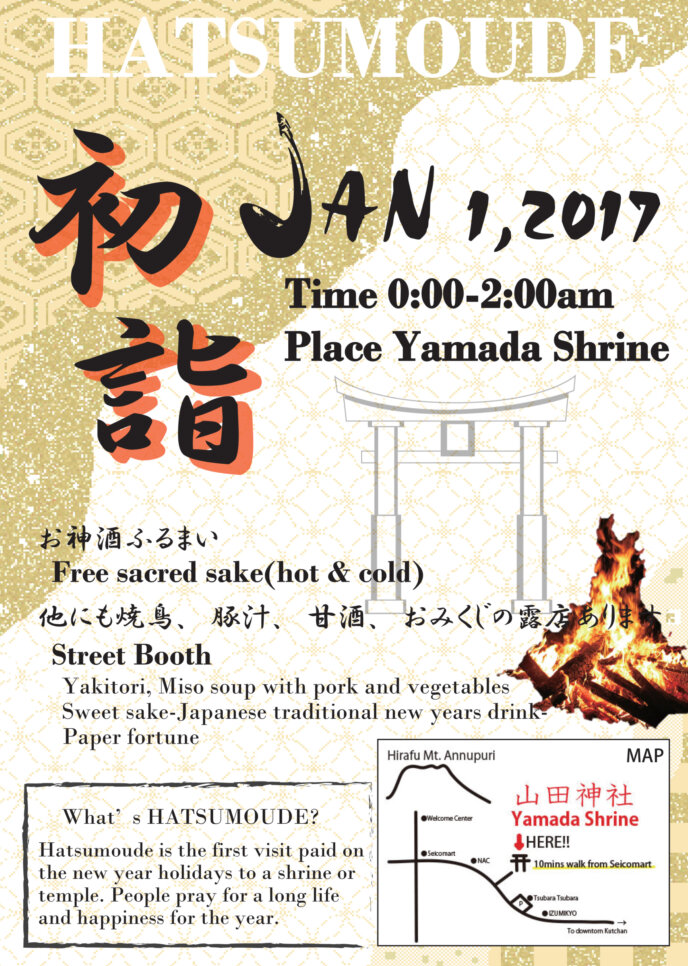 If you are in Niseko during New Year, you can join in doing hatsumode, the year's first visit to a shrine or temple. Hatsumode festivities are held at practically every shrine and temple across Japan during the first dew days of the year, especially on January 1st.
Bring in the new year with a visit to Yamada Shrine in Hirafu, where you'll receive free sacred sake (hot and cold) and enjoy a Street Booth with yakitori, sweet sake (a traditional new year's drink) and pork and vegetable miso soup.
With the shrine only a short 10 minute walk from central Hirafu village, why not come pay a visit to celebrate the New Year!