KIYOE GALLERY NISEKO Presents the Erika Kusumi Solo Exhibition
KIYOE GALLERY NISEKO presents the Erika Kusumi Solo Exhibition, its third exhibition at Black Wood Grill. This is a restaurant where you can enjoy smoked meats from their live firewood grill.
Venue: Black Wood Grill, NEST 1F, 259-133 Kabayama Kutchan, Hokkaido
Time: If you want to have lunch or dinner, you can view the exhibition anytime. Otherwise if you only want to see the exhibition, you can view it from 12pm to 4pm daily.
Produced by: KIYOE GALLERY NISEKO

Curation by: Daiki Shinada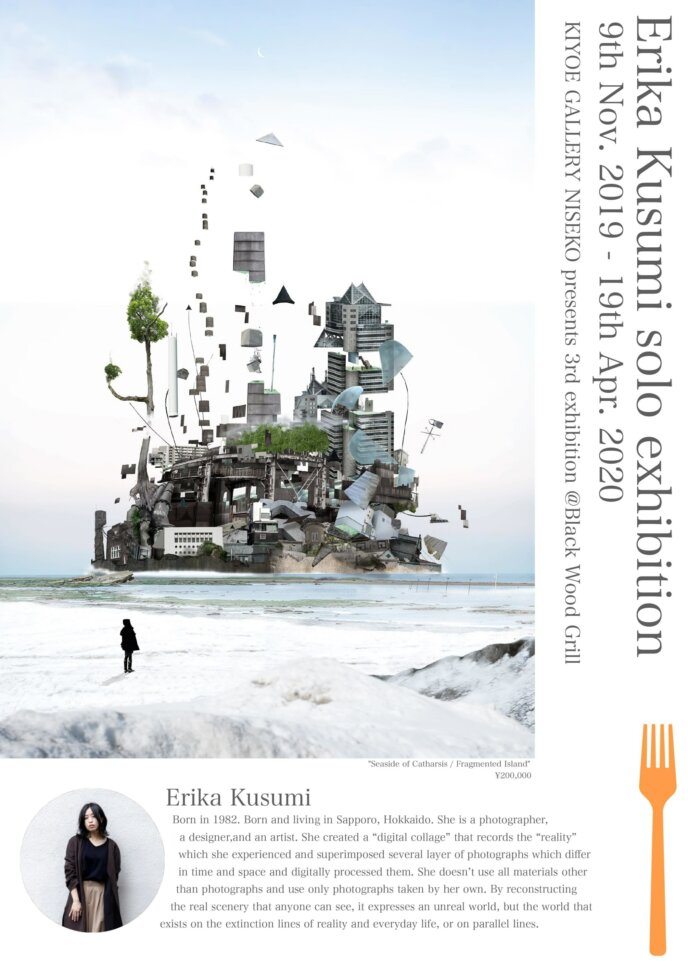 For more information on the venue, please click here.