Festival Fun: Yukitopia 2018 in Pictures
Fun, food and festivities were enjoyed at this annual winter celebration.
The Yukitopia Snow Festival was a hit at the weekend with many event-goers heading out to enjoy what was a colourful and exciting affair in celebration of winter.
The two-day festival, held at the Asahigaoka Ski Hill in Kutchan Town, featured a range of family-friendly activities with free rides, games, contests, entertainment, food stalls and more.
A highlight at the event were the Opening Ceremony, Ninja Run on the Water, as well as the famous Glide! Across the Water! event, with GoSnow's Ninja Kid kicking off the gliding in style.
Around 70 people participated in the Glide! event with around 20 being able to get the whole way across the water. Many people participated in crazy, outlandish costumes; it was almost like Halloween!
Everyone kept warm with the variety of food and drink available at the festival including traditional festival food like yakitori and chocolate coated bananas.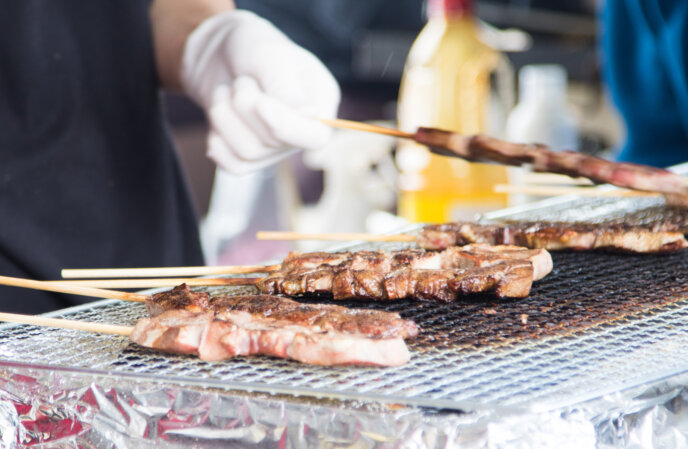 There was fun for the whole family all day long with snow rafting and tube rides and free skiing on the Asahigaoka Ski Hill. 
The Yukitopia Snow Festival is an annual event, located only a 15-minute drive from Hirafu village. Be sure to check it out in 2019!
Want to see more?
Check out our video our Yukitopia 2018.