Find Out What's Going On in Niseko in Winter 15/16!
Get ready Niseko! We have another fantastic lineup of events for winter 15/16.
As always, Niseko is proving that it knows how to put on a party and has released another exciting list of events for winter 15/16, with plenty more still to be announced. In addition, there are some wonderful events taking place outside Niseko that would be suitable for a day trip.
Below is a list of our favourites, but be sure to check the Niseko Tourism site for regular updates.
Niseko Handmade Market
Are you looking for a Christmas gift to give? Niseko Handmade Market will have something for you! Neck warmers, knit hats, bags, soap and more – all made by local artists!
Dates: December 16
Location: Landmark View Lobby
Time: 3pm–5pm
Santa on the Slopes!
Santa Claus has cleared some time in his very busy schedule will be hitting the Niseko slopes on Christmas Eve and Christmas day! Make sure you introduce yourself if you see him in the resort, as he has been known to hand out gifts on the mountain!

Dates: December 24 & 25, 2015
Location: Grand Hirafu Resort
Time: Throughout the day

Christmas Reindeer Rides
While Santa's out on the slopes, his reindeer have booked a Christmas play date with the kids of Niseko, and will be giving rides to anyone who'd like to come along! Rides are free for everyone to enjoy, and don't forget to pop into An Dining before or after to enjoy a hot chocolate, some lunch or a cold drink!
Dates: December 24 & 25, 2015
Location: Outside Ki Niseko (near the Hirafu Gondola)
Time: 10am–4pm

New Year Countdown and the 40th Mountain Torchlight Parade
Niseko Grand Hirafu ski resort will celebrate its 40th New Year countdown in typical Niseko style, with its famous mountain torchlight parade followed by an official countdown and fireworks. Anyone who can ski or snowboard can volunteer to take part in the parade, so get involved and finish off 2015 with a memory you won't forget!
Date: December 31, 2015
Location: Grand Hirafu Resort
Time: 11:30pm–12am
2016 Festival of Japan
The Festival of Japan has been set up by Niseko locals with the support of local government and businesses to ensure visitors to Niseko have a chance to discover the many cultural experiences unique to Japan.
The festival will bring together selected artisans and performers, chosen because they are at the top of their fields, giving travelers to Niseko a chance to discover first-hand why Japan's cultural tradition is so revered around the world.
Dates: January 20–27, 2016
Location: Various locations, Niseko Hirafu

Sapporo Snow Festival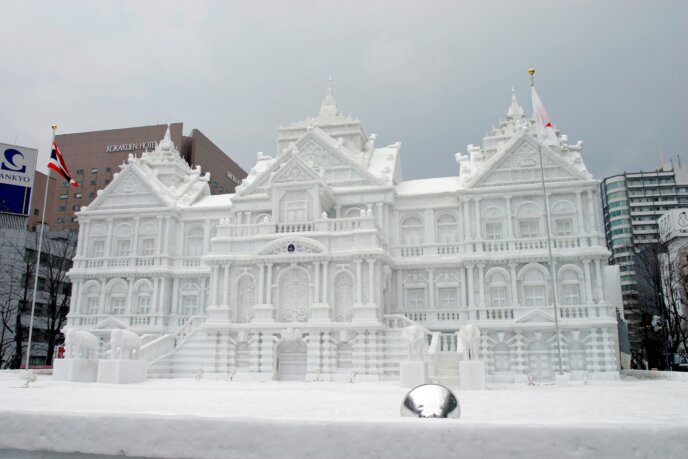 The internationally renowned Sapporo Snow Festival is the biggest fixture on the list of Japanese winter events. The event, which has been running since 1950, consistently attracts over 2 million visitors a year, many coming from all over the world to see the ice sculptures lining Odori Park.
Visitors can also head to the Susukino venue, which features an ice sculpture contest and an ice bar, or the Tsudome Community Dome where there is a giant ice slide (among other things)!

Dates: February 5–11, 2016
Location: Sapporo

Otaru Snow Light Path Festival
Prepare to be completely mesmerized by the site of the Otaru Canal lit up by dozens of floating candles, one of the many beautifully lit attractions that make up the Otaru Snow Light Path Festival.
Event organizers ask that visitors "feel easy…think about things leisurely in the glow of the candlelight, and have time to reflect on themselves, forgetting a little of their bothersome daily life in a rapidly changing society."
In addition to the main attractions, locals put lanterns on display outside shop windows and homes, adding to the festive, spiritual atmosphere.
Date: February 5–14, 2016
Location: Otaru (90 minute drive from Niseko Hirafu)