March in to a Niseko Holiday
Longer days, sunnier skies, cheaper accommodations and seasonal food to devour.
We've compiled a list of reasons why you need to visit Niseko this March. 
Sunny Days
Don't get us wrong, we love December, January and February here at Experience Niseko, but with all the snow that those months bring, sunny days can be few and far between. The same cannot be said for March though! Expect plenty of Niseko's famous snowfall but with bright bluebird days littered in between. 
Perfect for long days skiing on the mountain, for taking stunning photos of the breathtaking Mt Yotei and for a few cheeky après beverages in the sun! 
Great Accommodation Deals
As with any seasonal resort town, prices fluctuate between peak, shoulder and off seasons. March is a great 'shoulder' season time of year to catch a great deal on the perfect accommodation for your Niseko holiday.
Check out Skye Niseko for example, a luxury ski-in ski-out hotel offering free lift passes, lessons, and rentals for kids from March 1st. 
Seasonal Spring Produce
Hokkaido is famous for it's produce, and Niseko is the place to taste it. With a host of incredible restaurants, both Japanese and Western-style, delivering fresh produce from the paddock to your plate, treat your tastebuds to some early-spring delights. 
Restaurants such as Kumo Restaurant, An Dining and Blackwood Bar & Grill will be serving up the best Hokkaido produce, so book your table today. 
Cheer On The World's Most Stylish Skiers and Boarders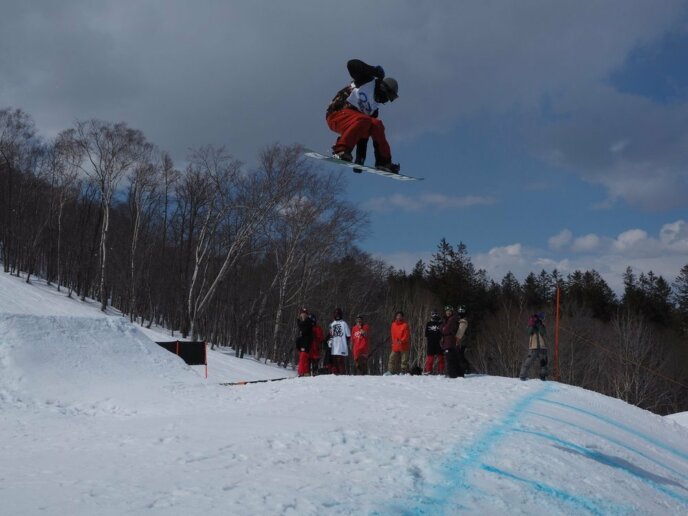 The best terrain park skiers and snowboarders from around Japan and indeed the rest of the world converge on Niseko in late March to compete in the Hanazono Slopestyle competition. 
The riders will tackle a special-built park, throwing their best tricks to impress the crowds and the judges who award big cash prizes to the winners. As far as spectator sports go in winter, they don't get any more entertaining than this. Clear your diary for March 24th!