5 Cool Things to do in Niseko this Summer
From road tripping around Hokkaido to devouring it's famous fresh food, and everything in between, here are our 5 top activities not to miss this summer.
Niseko stands as one of Japan's fastest growing summer tourist destinations for good reason. With international resort amenities and a perfect location for exploring greater Hokkaido, Niseko offers sunny days, comfortable temperatures and a world of adventure for summer visitors. But what to do when you're here?
1. Hit a Hole in One
Golf lovers are spoiled here in Niseko with nine courses accessible within a 45 minute radius of the resort centre. The courses all rival each other for most beautiful, but thankfully range in difficulty, meaning golfers of all ability levels can find a course to suit their needs. 
Hanazono Golf Course is particularly central and has this year opened a new clubhouse restaurant. Niseko Village Golf Course has been voted Japan's best in previous years and boasts Yotei views so good it's often hard to keep your eye on the ball. And nearby Rusutsu has four terrific courses which sit almost alongside each other. 
Park Golf is a distinctly Japanese variation on the sport, which sees players hit hockey sized balls with a unique flat faced club. It's cheaper than regular golf and bookings are not necessary which makes it great fun for the whole family. 
2. Explore on Two Wheels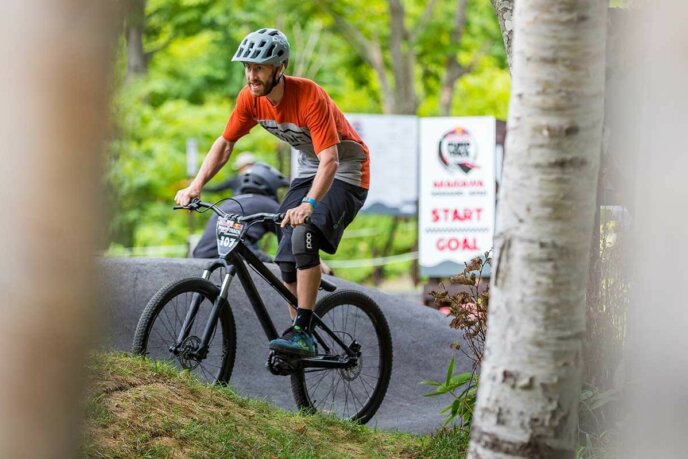 Mountain biking and road cycling have long been popular summer activities in Niseko. Long straight roads and stunning vistas make for great days out on the road bike. And winter ski hills, when dry and green in summer, make for heart racing mountain biking courses. 
Plus lately, a new biking craze, pump-track cycling, has become a common pastime as well. Pump track cycling takes place on custom built pump tracks and participants 'pump' their bicycle around the course without pedalling. A fun and surprisingly challenging activity which can be done at one of Niseko's nearby pump tracks. 
3. Take On Three Great Hikes
Be among the lucky few who can say they've been to the top of Mt Niseko Annupuri without any help from a chairlift. This challenging hike to the resort mountain summit might take a few hours but is certainly worth it for the view!
Those more adventurous might want to tackle Mt Yotei, which at 1,898 metres above sea level is not for the faint-hearted. Or for something more leisurely, Niseko's Lake Hangetsu (Half Moon Lake) is beautiful all-year-round and a rather short and simple hike. 
4. Go On A Four Wheel Road Trip
Make the most of the weather by hitting the road and visiting some of western Hokkaido's most picturesque locations. The Shakotan peninsula is blessed with the bluest of oceans, jutting capes and bright green clifftops, less than two hours from Niseko. 
Other popular day trip spots include Lake Toya which was created millenia ago by volcanic eruption, and Yoichi, which is home to the world-renowned Nikka Whisky Distillery, countless fruit farms and a quirky but very fun Space Museum!
Contact SkyExpress to organise a dedicated driver for the day, or rent a car through Toyota Rent-A-Car.  
5. Eat in Five of Niseko's Best Restaurants
A trip to Niseko would be incomplete without some culinary indulgence in it's world class restaurants. 
Taste the flavours of summer in Hokkaido with breakfast, lunch or dinner at Kumo Restaurant, which boasts Yotei views almost as good as the food.
Graubunden is a Niseko institution which serves up alpine inspired sandwiches, cakes and coffees all year round. 
For fine dining, it's hard to go past Kamimura, where Michellin-star chefs serve incredible French-Japanese fusion menus. Check opening dates and times, and reserve a table to avoid disappointment. 
Somoza is an experience beyond just the food, and mustn't be missed. Set in a reconstructed Japanese homestead in the white birch forest of Hanazono, this restaurant is also an art gallery and hosts traditional Japanese tea ceremonies. 
While not a restaurant by any means, you'll be surprised just how good the convenience store food is throughout Japan. Do not miss a sample of konbini fried chicken - we love it here at Experience Niseko. 

How many of these fun activities will you be ticking off in Niseko this summer?

--

Asparagus season has begun in Niseko, check out some fun facts about this great seasonal vegetable.