7 Must Buy Souvenirs to Take Home From Japan
You may know Japan carries a vast array of tiny trinkets and local gems that are perfect to take home. We've highlighted our top souvenir picks for tourists.
Tokens collected from your travels are the treasures that will forever remind you of your experiences. Often, what makes a souvenir great is its authenticity to the location visited. If you've visited Japan, you may have noticed that the country carries a vast array of tiny trinkets and local gems that are perfect to take home. We've highlighted our top souvenir picks for tourists below.
1. Maneki neko
Attract good luck and prosperity with Maneki neko, the welcoming feline that can be found everywhere in Japanese shops, restaurants, banks, and offices. Available in all sizes and materials, Maneki neko is easy to find, and is easily considered one of the most common lucky charms in Japan.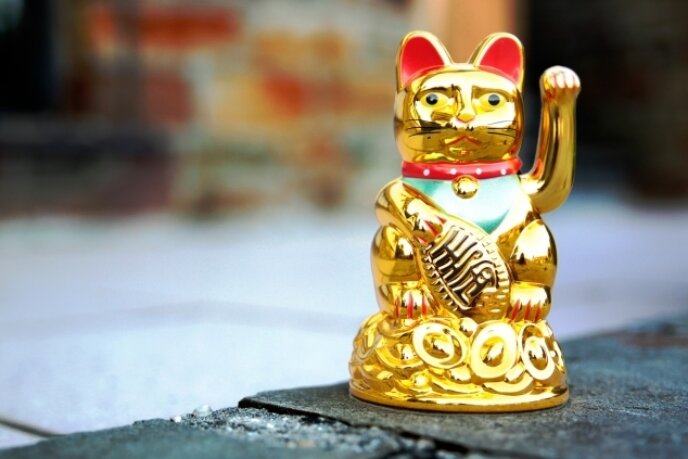 2. Furin
Much like a wind chime is the furin, a whimsical glass or metal ball that is hung in windows or doors and produces gentle sounds from swaying in the breeze. The sound of the furin is one of the exclusive sounds of Japan and can be heard in traditional and modern settings. This delicate treasure will last many lifetimes in your family.
3. Ukiyo-e-prints
Collect the stunning beauty of Japanese woodblock printing pictures. These intricate masterpieces represent beckoning landscapes, historical scenes, famous actors, and sumo wrestlers. Because each piece has its own unique flair, they make perfect one-of-a-kind gifts for friends and family.
4. Onsen bath powder
Bask in the luxury of a tradition Niseko Onsen (hot spring bath) in the comfort of your own home with Japanese bath powders. With an endless variety of bath types and series, the powers are a reasonably priced and relaxing gift for those in your life that appreciate the soothing ambiance of the spa.
5. Paper lanterns
Create an enchanting atmosphere at your next gathering with Japanese paper lanterns. Made from washi (traditional Japanese paper) and bamboo, they are a classic form of illumination in Japan and are used at festivals, in parks, restaurants, hotels, and occasionally as home decorations.
6. Kendama and Koma
For the little ones in your life, bring home traditional wooden toys. Kendama is a hammer-like object connected by a string to a wooden ball. National competitions using kendama are highly regarded, and those skilled at the game are respected as persistent, patient, and determined. Koma is a traditional toy with a more cheerful appearance that spins like a dreidel.
7. Japanese porcelain
On the luxurious spectrum of souvenir options is Japanese porcelain. With many styles and sub-styles available, there is a wide selection of pottery available, most of which is produced by master potters using century old techniques. The detail, color and design of the porcelain is exquisite.
We hope your time in Japan is joyous and captivating, and can be captured by the gifts you bear for yourself, family and friends.