Development News in Niseko
New and upcoming projects are set to change the landscape of Niseko.
As Niseko-Hirafu continues to be one of the best ski resorts in the world, there are a lot of exciting projects happening around town. Here is a round up.
Skye Niseko
Skye Niseko will be the first privately owned condominium hotel located at the top of Hirafu village. Once completed, it will be the largest ski-in ski-out accommodation with the highest altitude in the Hirafu area, allowing guests to enjoy a panoramic view of Niseko-Hirafu and Mt Yotei. Skye Niseko is one of the most anticipated projects coming to Niseko in late 2018, with bookings now open. The luxury hotel is currently doing a stay and save special as part of its new opening offer.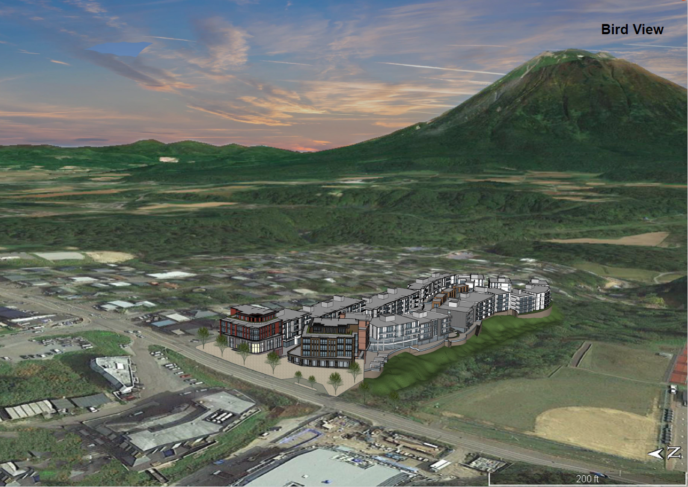 ARUKU-ZAKA STREET
Set to be another thriving hub in town, ARUKU-ZAKA STREET is being developed by Metropoly Holdings Limited. It will consist of residential condominiums, serviced apartments, guest rooms and retail space for both local and international brands with a large variety of food and beverage outlets. The precinct will be located in central Hirafu, providing good vehicle access via a private road and underground parking space for over 300 vehicles. Construction for ARUKU-ZAKA STREET will begin this summer and is scheduled for completion in early 2022. 
Nest at The Trees
The boutique hotel is located along the main road between Hirafu and Niseko Village. As an experienced provider of luxury lodges, Nest at The Trees promises a serene escape into the pristine Japanese wilderness. Tucked in the midst of Niseko's nature, guests can begin their holiday in tranquillity and enjoy the view of Mt Yotei. Only a 5 minute shuttle bus ride away from the bustling Hirafu village, Nest at The Trees allows guests to enjoy the best of both worlds.
Setsu Niseko
Setsu Niseko is a hotel project being developed by SC Global Developments Pte Ltd that will encapsulate elegant design and an appreciation for Niseko's natural surroundings. The luxury hotel will be situated near Hirafu gondola with over 150 freehold furnished apartments available for investment. The date of completion will be announced in the second half of 2018.
Park Hyatt Niseko
Developed by Park Hyatt, the new luxury hotel will offer a variety of facilities including spa, wellness facilities, swimming pool and access to Hanazono Golf Course. It is scheduled to open in Hanazono in December 2019.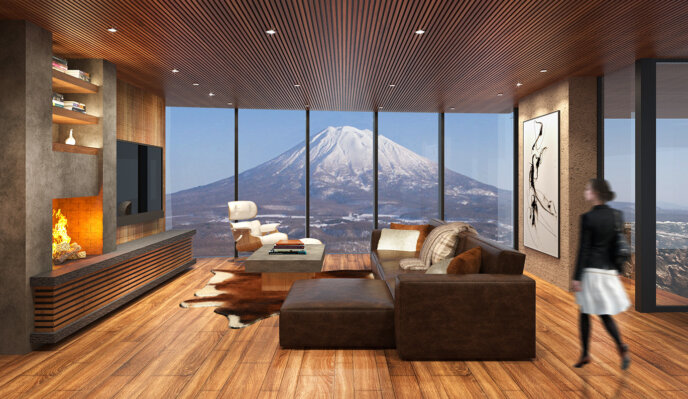 Haku Villas
Catered to guests looking for more privacy and space, each villa spans across an entire floor with its own outside natural onsen and view of Mt Yotei. Haku Villas will be located close to Hakuunso, across from Landmark View and is scheduled to open in time for Chinese New Year in 2019.
Aozora
A new hotel and commercial retail building that is set for completion in winter 2019. It will be located where Green Farm Café and Rhythm Summit is currently. 

Interested in booking a stay for next winter? Read about the winter 2018/2019 early-bird deals in Niseko.