Immerse Yourself - What Are Onsen?
What exactly is an onsen? How many onsen are there? What's the difference between one onsen and another? What makes a "good" onsen? We have the answers to these questions and more...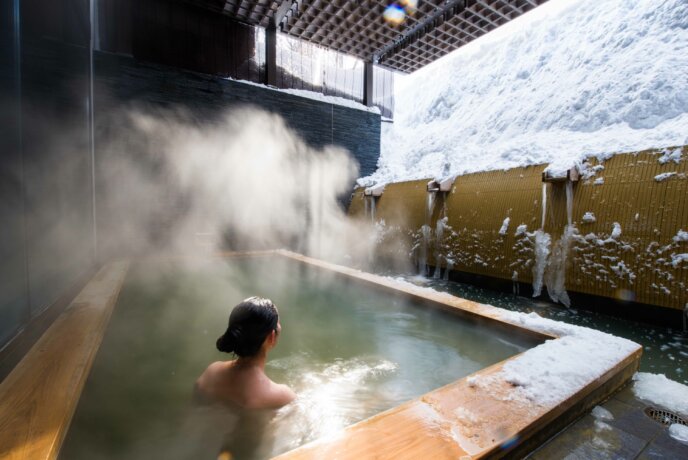 If I remember correctly, several years ago the term "onsen" was still not that well known. Even in travel magazines, onsen were usually referred to as "hot springs". But recently, it seems like the term "onsen" has become one of those Japanese words that has received worldwide recognition.
What is an onsen?
According to the Onsen Law which was established back on July 10th, 1948, any water, water vapour, or gas that gushes out from the land that contains either a water temperature over 25 degrees Celsius at source or one of 19 different prescribed minerals or chemicals can be classified as an onsen.
How many onsen are there?
There are 21,161 onsen facilities throughout Japan. Shizuoka prefecture leads the pack with a stunning count of 2,368 onsen. Nagano prefecture and Hokkaido come in at second and third with 1,911 onsen and 1,165 onsen respectively.
Although Hokkaido comes in third in terms of sheer number of onsen facilities, the amount of onsen water that comes out of the ground per second in Hokkaido is actually second in the rankings (yes, they rank this, too). Hokkaido onsen pump out a whopping 255,624 litres of water per minute, which is enough water to fill up 1000 household bathtubs in the same amount of time!
What makes a good onsen?
Opinions differ wildly over what makes a great onsen. This is a never-ending debate and in many regards, there is no single answer. Some like it hot, others like it warm. Some bathers prefer rotenburo (outdoor baths), while other bathers prefer indoor ones. Some people like onsen with more sulphur in the waters, while some just can't stand the scent. All of these factors can influence you as to which onsen you might prefer over another.
For some onsen enthusiasts, 源泉かけ流し (gensen kake-nagashi) onsen are the only true and authentic baths. The direct translation would be "direct flow of water source" and to qualify as a gensen kake-nagashi onsen the requirements according to the 1948 onsen law are quite precise. Requirements state that: direct and continuous inflow of the onsen from the ground source must be present; overflowed water cannot be reused; and no water can be added to control the temperature or quantity of the onsen. Surprisingly, it can be a lot harder to tick off all of those items than you might think.
Some onsen are too hot or cold at the source and require heating or cooling to be used for bathing. Sometimes, the pressure at the source is too low and there is a lack of water flow so that overflow water will be sanitized and reused to make up for this. As a gensen kake-nagashi onsen wouldn't require any additional water or recycling, it is often considered the most natural of onsen and are regarded highly among true onsen aficionado.