Niseko's Specialist Sake Bar, SaSa
Find your new favourite sake drinking spot in Niseko.
Located inconspicuously off the main streets of Kutchan Town, Sake Bar SaSa serves up the best variety of sake available in Niseko. Open for its first summer, SaSa is a modern yet cozy specialist sake bar that is a growing favourite among locals and international visitors. 
Born from a joint passion for sake, SaSa is run by Kazu. His genuine love for sake is seen through his dedication to source only the best sake, making frequent trips around the country to bring back premium quality sake to Niseko.  
SaSa has more than 20 different types of sake, coming from Niseko Brewery to Tochigi and Miyagi prefectures in mainland Japan. Most of the sake in SaSa are limited edition and are extremely rare to find elsewhere. 
When visiting SaSa, a must try is their fruit sake and the affordable sake tasting option. Owner Kazu will usually ask a few questions before serving you three types of sake or completely leave it open for him to decide.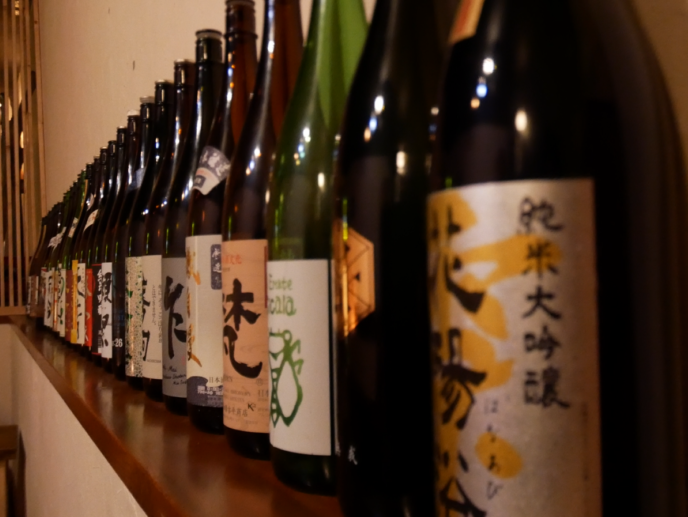 What stands SaSa out from the crowd is their limited edition sweet fruit sake. Popular even among Japanese men, the sweet tasting sake stays true to the fruit and is incredibly tasty. The menu is continuously changing and is dependent on seasonal availability, leaving regulars always happily surprised. Find flavours such as peach, strawberry, yuzu, ponkan and even yoghurt at SaSa.
Otoshi, small appetizers traditionally served with alcoholic beverages are never the same in SaSa. Expect anything from chocolate pocky, wasabi popcorn, spiced mixed nuts to prosciutto ham and fried monk fish. Boozy ice lollies are also a hit and is a great way to finish off a trip to SaSa with friends.

The crowds are usually welcoming locals who don't mind a quick chat at the bar with a new face. Both owners speak some English and love to welcome foreigners from around the world. Great for laidback and easy nights out. 
Sake Bar SaSa 

Location: 044-0051 Hokkaidō, Abuta-gun, Kutchan-chō, Kita 1 Jōnishi, 1 Chome−13-3
Tel: 08055864303