Sapporo Snow Festival 2020 Dates Announced
Experience winter wonderland with majestic snow sculptures at the Sapporo Snow Festival 2020.
It's happening again in 2020! The globally renowned Sapporo Snow Festival is the biggest event on the list of Japanese winter events. The event has been running since 1950, consistently attracting over 2 million visitors every year, many coming from abroad to see the ice sculptures lining Odori Park.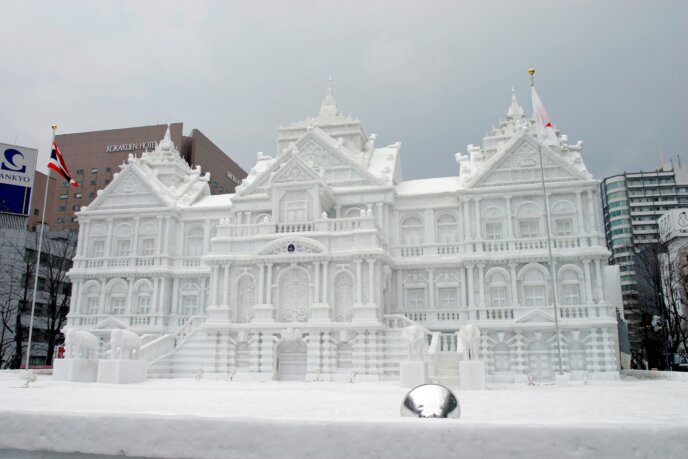 The festival is on again this February and will celebrate its incredible 71st year. Why not make it part of your itinerary to Niseko and Hokkaido this coming winter season?
With three main celebration zones, visitors can enjoy snow exhibitions and activities around the city. At Odori Park (Nishi 1 chome ~ Nishi 12 chome) enjoy the illuminated ice sculptures created by the residents of Sapporo together with the Ground Self-Defense Force. The Odori Park site will operate from February 4th until February 11th with the illuminations turning off at 10pm. 
The community dome, Tsudome, will open from 9am-5pm from January 31st and will operate until February 11th and will have fun snow slides and snowrafting where you can enjoy a snow and ice experience with your friends and family. 
The Susukino site at Ekimae-dori (Station Avenue) will offer a fantastic ice sculpture show and contest. This area will be illuminated until 11pm every night from February 6th-12th, except for the last night which will be until 10pm.
Access to the festival site is as follows:
Odori site: Hop off the train at Odori Station on Subway Nanboku line, Tozai line or Toho line
Tsudome site: A 15 minute walk after getting off at Sakaemachi Station on Subway Toho line.
Susukino site: Hop off the train at Susukino Station on Subway Nanboku line.

You can also choose to book a SkyExpress private transfer for your visit to Sapporo Snow Festival. For bigger groups or those who prefer travelling in style, SkyExpress offers day hires to get you around and to further places such as Sapporo and Otaru.
--
Want to know more about The Best Ways to Get to Niseko?