What to Eat in January
Start the New Year with some sweet Japanese Kagami Mochi.
Celebrate the New Year in true Japanese style by trying out mochi, glutinous rice cake. Mochi is eaten throughout the year but especially during the New Year period in Japan as it holds a special meaning.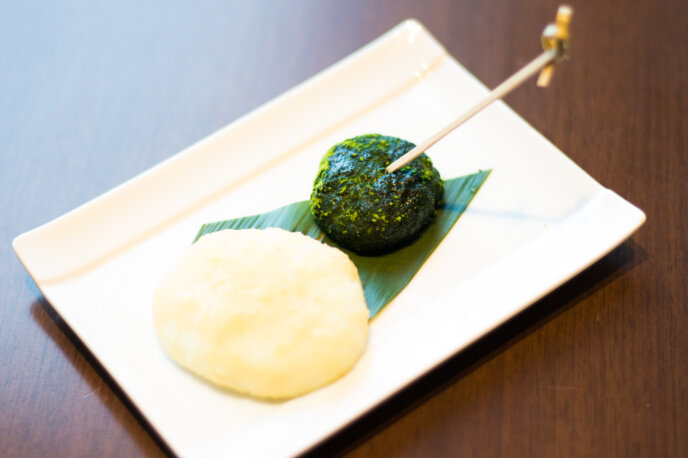 Known as kagami mochi, you will notice many two layered decorative mochi being sold in Lucky, Co-Op, Daiso and even convenience stores across Niseko. Said to bring good luck, many locals will display them around the house during the new year period and break them apart at the end to share with family.
Try cooking these in a red bean soup for a sweet dessert or if you're feeling lazy head to Ki Niseko or Skye Niseko for their Mochitsuki Celebration (Mochi Pounding Event). Watch large amounts of mochi rice being hammered in a giant mortar and slowly turn into soft, stretchy and sticky mochi. There might even be a sweet treat afterwards!