Winter 2017/18 Magazine Out Now
Pick up your free copy of the new Experience Niseko Magazine.
Experience Niseko's Winter 2017/18 magazine is now available throughout the Niseko area; it's your ultimate guide to Niseko! The free publication can be picked up in local stores, restaurants, supermarkets, activity centres and cafes.
The 4th edition is our 3rd winter magazine and follows hot on the heels of our 1st summer edition. It includes everything you need to know about Niseko including what's on, where to go, what to taste, exclusive interviews with Niseko's local movers and shakers and of course, Niseko's famous snow!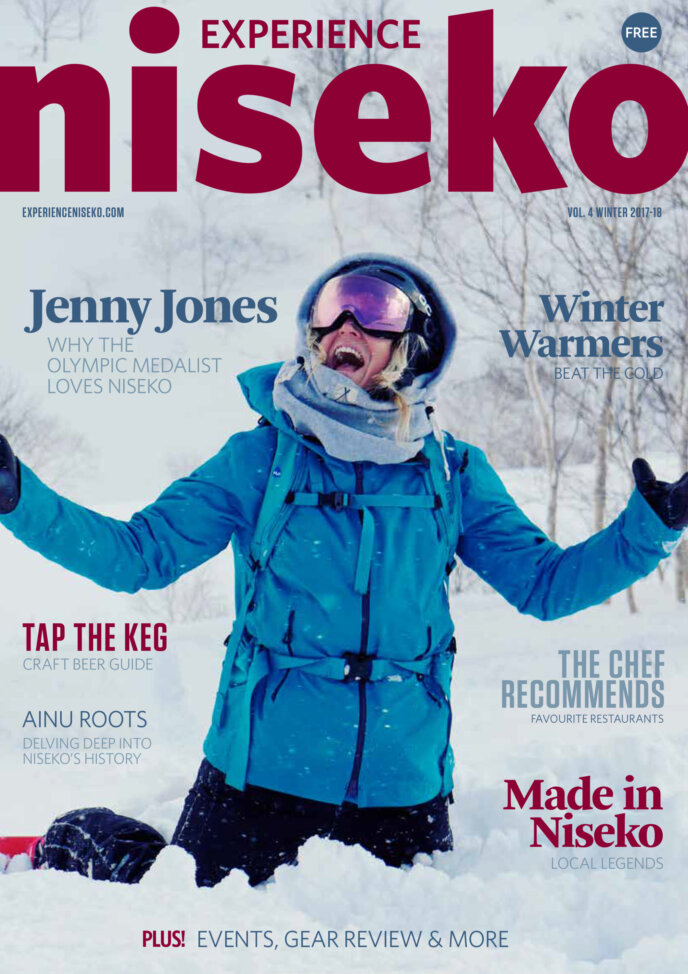 Keep your eyes peeled for the magazine around town. It is stocked in many businesses and restaurants including Niseko Pizza, Odin Place, Ikeuchi, Lawson, Seicomart, Rhythm, Lucky Supermarket to name just a few. In addition most hotels, houses and apartments will have a copy on hand for you when you check in!
If you're not coming to Niseko this winter, a digital edition is available below: