Celebrating Sisters
Taking a look at Kutchan Town's Swiss sister city on International Look Alike Day.​
Originally paired to form stronger cultural ties after the Second World War, St Moritz and Kutchan Town are sister cities bearing a strong resemblance to each other. Both places have grown together from two small ski towns in the early 20th century into two of the best ski resorts in the world. 
Being 8972 km apart from each other, visitors will be able to spot small tributes commemorating the sisterhood around Kutchan Town on International Look Alike Day.
St. Moritz Bridge
The largest tribute in Kutchan Town to its sister city is St Moritz Bridge which spans across the Shiribetsu River and leads from Route 5 into Hirafu village. Built in December 2005, the bridge is a symbol of long lasting friendship and prosperity. 
St. Moritz of the East
Mt Annupuri is otherwise known by some as the "St Moritz of the East" due to the similarity in ridges between the two peaks. 
St. Moritz Neighbourhood
Located just to the south of Niseko-Hirafu, the St. Moritz Neighbourhood is a small area which has a protected view of Mt Yotei.
Manhole Covers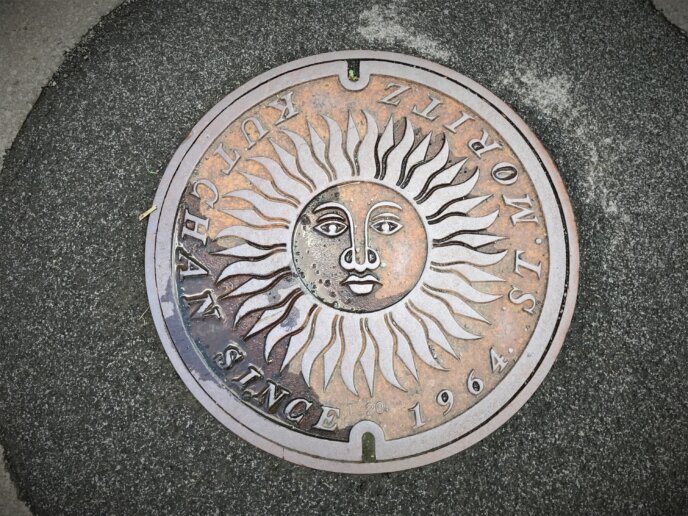 Perhaps the most inconspicuous tribute to St. Moritz are manhole covers, dotted around Kutchan Town. Bearing the famous St Moritz sun, it is a small reminder to locals and visitors of the connection between the two locations. 
Interested in more history of Kutchan Town? Read about the art and culture in Niseko.