Strong Exchange Rates Good For Niseko Travellers
Now's the perfect time to book your Niseko winter escape with international currencies strong against the Japanese yen.
USD to JPY
The US Dollar has been strong since last autumn and is still holding out against the Japanese yen. The strong US dollar also means that travel to the US is going to be more expensive.
AUD to JPY
Compared to this time last year, the Australian dollar has made significant gains equaling savings around 15% if you are looking to book now.
GBP to JPY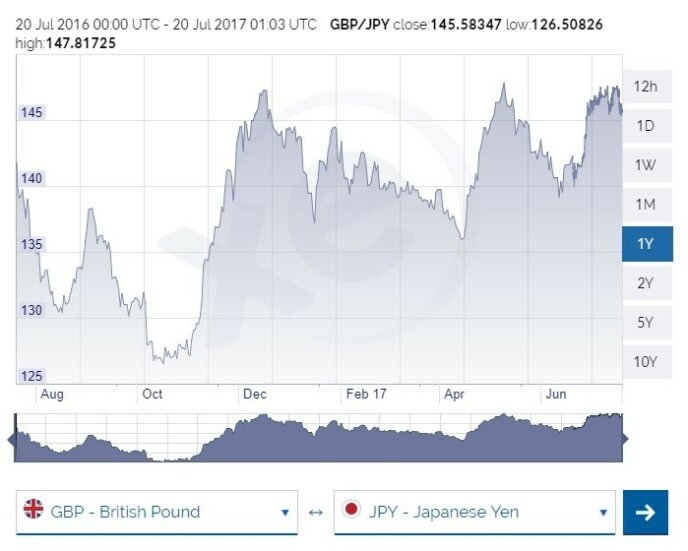 In addition to the strong pound, Japan Airlines has recently expanded its service and is offering promotional fares on flights to Tokyo—two great opportunities to save on your Niseko holiday when you're flying from the UK!