Highlights From Hirafu Matsuri 2017
Take a look at this exciting summer festival, right in the resort!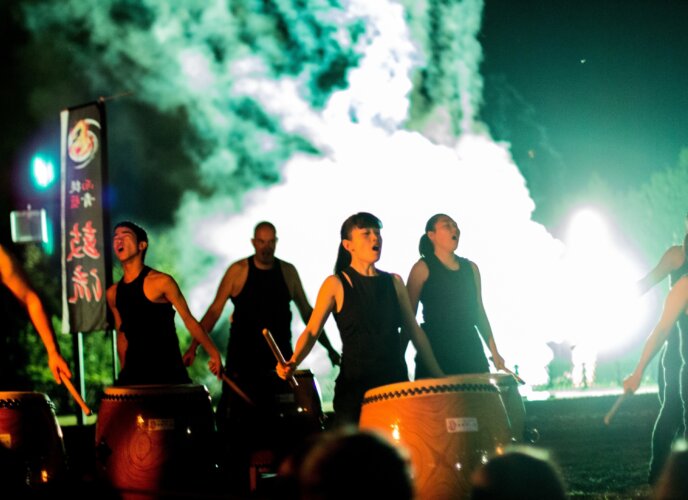 As far as festivals go, Hirafu Matsuri is relatively new as it only began a few years ago. Despite its infancy, Hirafu Matsuri has already grown into one of the summer's biggest events in the area.
This past year was blessed with perfect festival weather and saw the largest crowds ever. The diversity of cultures of both visitors and stalls created an international atmosphere, highlighting the unique local community.
Incredible Food
Visitors to Niseko have come to expect the best when it comes to food. Hirafu Matsuri is truly blessed with quality cuisine each year as a rotation of Niseko's best are featured at the festival.
This year there were food stalls by many of Hirafu's big names including Ebisutei, An Dining and JoJo's Cafe. There was a great mix of cultural cuisine ranging from Indian cuisine to Korean Topokki as well as many great Japanese festival staples like takoyaki (fried octopus balls) and yakitori (charcoal-grilled meat skewers).
Fun Games and Activities
At Hirafu Matsuri, participation is number one and many games feature great prizes to be won. This year's Mochi Maki (above) drew hundreds of festival-goers trying to catch wrapped rice cakes (some which had prizes such as lift passes and restaurant vouchers hidden inside).
The Hirafu Samurai newspaper sword fight has also become a festival staple, and requires fast reflexes and nimble feet. This year's contest winner walked home with a brand new Gentemstick snowboard.
Not every activity came with a prize, many were just there for pure enjoyment. This year, the Ki Niseko mechanical sheep was out for a spin and Rhythm brought their Modular Pumptrack up from the Ginto Village Trail for skateboarders and mountain bikers to try. There was even a snow slide—it wouldn't be Niseko without snow!
Cultural Spectacles
The festival opened with a parade of local children carrying an Omikoshi (portable shrine alter) through the grounds and quickly led into a lineup of live music which ran throughout the day. This year, a troupe of parkour (free running acrobatics) enthusiasts from Hokkaido University put on a show and demo for children in the crowd.
As the sun set, a group of fire dancers dazzled the crowd warming them up for the grand finale—a taiko drumming and fireworks display combination. Always an incredible experience, this year's show was the most exciting yet, as local takio drumming group, Koryu, put on one of their most powerful performances ever.
Be sure to keep an eye on our events calendar and to add Hirafu Matsuri to your summer plans in the future!