Grand Opening of NIKI Hills Winery
In the rich nature of Niki nearby Niseko, the NIKI Hills Winery is finally opening on Sunday July 7th.
An hour drive away from Niseko, NIKI Hills winery is located in the hill of Asahidai in Niki, Yoichi. The business started operating back in 2014 with the goal to create a winery concept of "Northern Paradise" and also to have the winery assist in developing Hokkaido. NIKI Hills is not just a winery, as it offers a wide range of activities to its guests. 
When you visit the winery, you can experience the fresh fruit harvest or you can take a walk along the natural gardens with seasonal flowers. They also provide accommodation facilities that overlook natural forests and vineyards. It is the perfect wine paradise where you can go for a day trip or you can choose to stay overnight.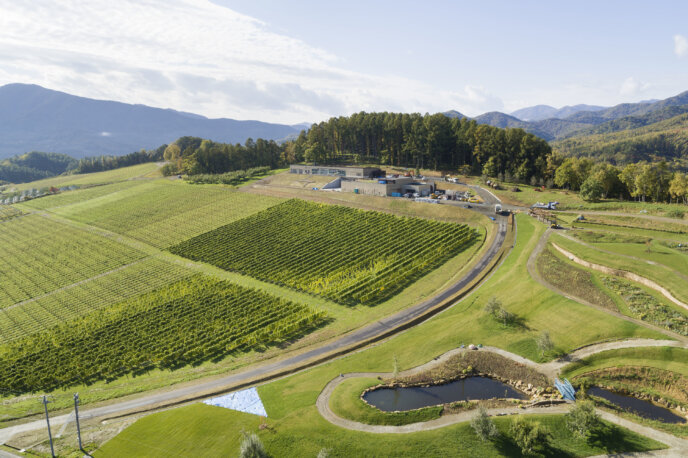 During your visit, you will be able to take a tour of their brewing facilities and underground storage. Their staff will brief you on how they produce the wine while guiding you through the natural garden. 
On bright sunny days, enjoy wine tasting with a panoramic view over the bay and views of the vineyards from the roof terrace. If you end up visiting on a rainy day, not to worry, as the wine tasting is also possible at the bar counter at the elegant wine cellar located in the basement.
In addition to grapes for wine, you can enjoy the harvest of cherry, apple, pear and plum. How about spending some time with family and friends at the winery during their grand opening this weekend?
NIKI Hills Winery
Yoichi-gun, Nikicho Asahidai 148-1 
TEL: 0136-32-3801 
Visit there official page here.
--

While visiting NIKI Hills winery, don't forget to grab some summer lunch at Niseko.