Touring Niseko – Exploring Hokkaido's Southwest by Bike
Rhythm tour guide Tom Phillips recently experienced the road ride of a lifetime. Here's his review of a day spent exploring a stunning, but relatively unknown part of Japan on two skinny wheels…
There are a lot of excellent things to be said about travelling by road bike. For me it's the perfect combination of covering a good distance and enjoying the changing landscapes, but never going so fast you can't take in your surroundings. Coming from a mountain bike and trail riding background, I found being on skinny tires and clipped in shoes to be a strange concept, however Niseko's amazing green season has fully converted me.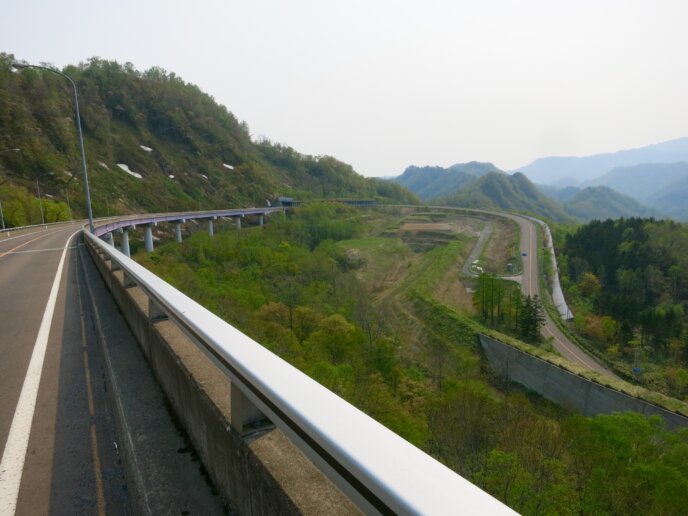 Niseko's surrounding areas provide so many options for a fantastic day out exploring the roads and enjoying the unique scenery. From the perfectly manicured farmland to the lush green vegetation, or the lunar like landscape of the route 58. All this comes with Youtei-san, Shiribetsu-dake and Annupuri peaks as a backdrop so it does make concentrating a little difficult! The roads here lend perfectly to road biking as the car speed limits are low, the surfaces are smooth, the traffic is minimal and the drivers are very respectful. If you're prepared to saddle up and really get out there, the options for great riding are endless.
While there are plenty of epic climbs and descents to be found, one ride recently stood out for me. On a fine weather day I set out to explore the Shakotan Peninsula just outside the Niseko range. Parking further up the coast from Iwanai town I rode up the coastline past fishermen and small villages. The views were rugged, the surfaces were flat and a slight tail wind made it the perfect way to start a ride. After enjoying a lunch of fresh fish and crab I headed up the slightly more inclined roads to Cape Shakotan with its blue seas and rocky outcrops. It was breathtaking. My rental bike from Rhythm was confidence inspiring and never missed a beat, allowing me to focus on enjoying the impressive surroundings.
The second leg of the ride, from Cape Shakotan to Furubira, involved some really fun winding roads, and this is when the riding got serious. In the winter months due to heavy snow the Tomaru pass is closed but, considering it's spring and I felt up for a challenge, I opted to go straight over the top via route 998. This involved a lung busting climb and some mystical hazy vistas, which got better and better as I climbed away from the blue ocean. Once at the top I took the standard pictures and prepared myself for the 24km descent on empty, smooth roads, and through kilometre long tunnels. I was trying my best to lean the bike into swooping hairpin turns at high speeds. Road biking was giving me the adrenaline boost normally reserved for downhill mountain biking. Once I reached Kamoenai it was a short ride back to my parking spot near Iwanai town to reflect on a perfect day's biking.
Days like this can be arranged through the customisable tours at Rhythm as well as many other great tours in the local areas. Contact Tom on +81 136-23-0164 or check out their website for more information.