Kick Start Your Day With A Visit To The Wellness Shop In Hirafu
Organic coffee, superfood smoothies and all things health and wellness can now be found in the heart of Hirafu village.
Are you one of those people who's mornings go hand in hand with a mean green smoothie? Or are you simply in need of a little something full of antioxidants to de-tox after a big night out enjoying the Niseko nightlife?
Either way, Niseko welcomes a healthy new dose of the good stuff with the recently opened new health hub, The Wellness Shop in Hirafu village.
It's your new go-to for your morning pick-me-up with the menu including organic coffee, superfood shakes, power smoothies and fresh juices. Plus, there's also a range of healthy grab-and-go snacks like banana bread, date balls, and raisin and oatmeal cookies, all with no added sugar!
For co-owner of The Wellness Shop and neighbouring beauty hub Niseko Spa, Bevan Colless, the store was born out of a long-time passion of his wife Vanessa's.
"My wife's always been a real foodie, being particularly interested in healthy food – it's her passion. She's the type of person who's always thinking about what they're going to eat next," explains Bevan.

"We're the only health food store in the village so it's proving really popular as there's not many other places in the middle village to get a coffee, a shake or a smoothie."
And the wellness doesn't just stop at the bottom of your smoothie cup, be sure to check out the range of other health-related products to complement your active days in Niseko like self-massagers and superfood powders you can take back to your accommodation to recharge and refresh.
It's nice to have some creature comforts while you're away from home!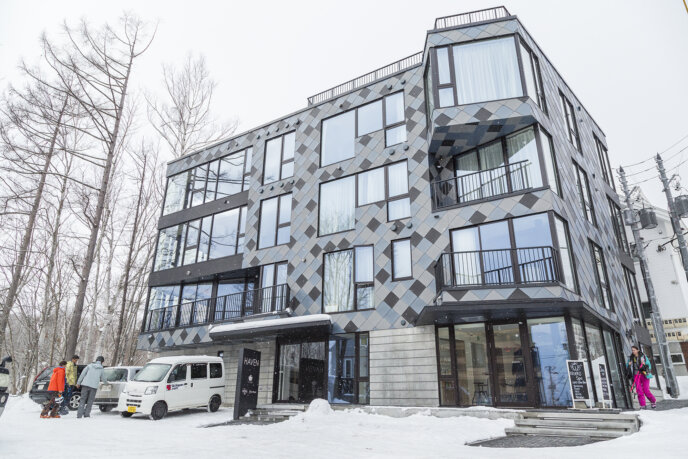 Opening Hours: 7.30am-6pm
Location: First floor at Haven – 163-155, Aza-Yamada, Kutchan-cho, Abuta-gun, Hokkaido 044-0081