Sapporo Autumn Fest 2016
Good food, one shot of warm local sake and a little cold weather are a perfect combination to enjoy autumn life in Hokkaido!
Do you agree with this sentence "One should eat to live, not live to eat"? My answer changed to "no" after visiting this Sapporo Autumn Fest 2016! How could I say yes when hundreds of different types of fresh food and world class wine booths were lined up in front of me!
I have been to Sapporo many times and every time I found something different. Enjoying the Snow Expo in winter, Flower Carpet in summer and for this Autumn season, nothing is better than the Sapporo Autumn Fest where delicious food menus and drink from Hokkaido and other countries around the world are served.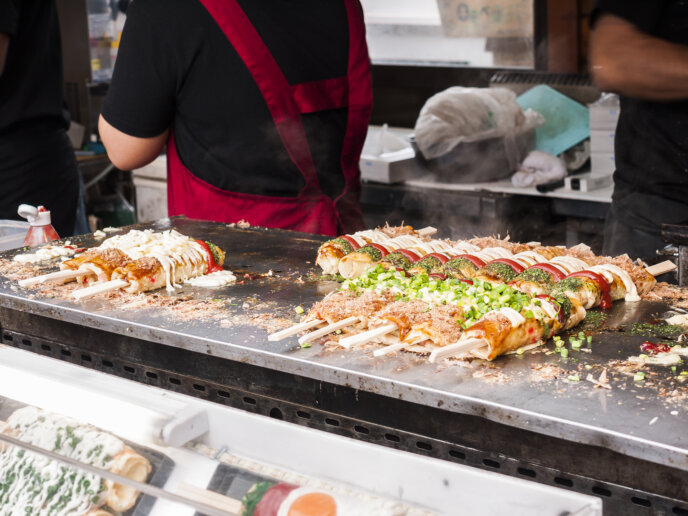 The festival has been held every year since 2008 at Odori Park from 4-chome to 11-chome. Each of the venues has unique food and atmosphere. Walking around and trying the wonderful cuisines is how we would like to recommend you to spend your time in autumn in Hokkaido.
Date and Time: September 9 - October 1, 2016 from 10:00 - 20:30 daily
4-chome venue: Sapporo Welcome Park

5-chome venue: Hokkaido Gourmet & Ramen

6-chome venue: Sapporo Famous Restaurants
7-chome venue: Hokkaido Bar
8-chome venue: Hometown Hokkaido Gourmet
10-chome venue: Oh! Chicken and Beef Farm
11-chome venue: World Food Park
If you are here in Autumn or planning to come, do not miss it as we are in Hokkaido, where nature brings the best ingredients to us!